You also might be interested in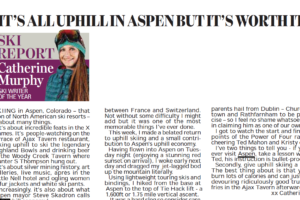 I skied with Catherine Murphy, "Ski Writer of the Year" and a reporter for the Irish Daily Mail. We explored the ski areas of Aspen Snowmass and did a day uphilling as well.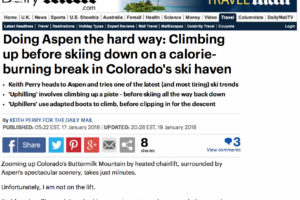 I spent a few days skiing around Aspen with Daily Mail reporter Keith Perry and one outing involved skinning up Buttermilk. He put this piece together for the Daily Mail.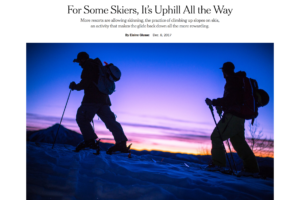 You know it's growing in popularity if The New York Times is asking questions for a story. I contributed some thoughts to a piece For Some Skiers, It's Uphill All the Way.