Ski.com Dream Job Winner – Aspen Snowmass
That was fun. I went skiing with the Ski.com "Dream Job" winners last week. Andrew Muse and Ashley Lamarre spent a few days here in Aspen Snowmass, and one of those days was spent ripping around up on Aspen Mountain. The day started with First Tracks, and even included a Bonnies breakfast. What a good way to experience Aspen.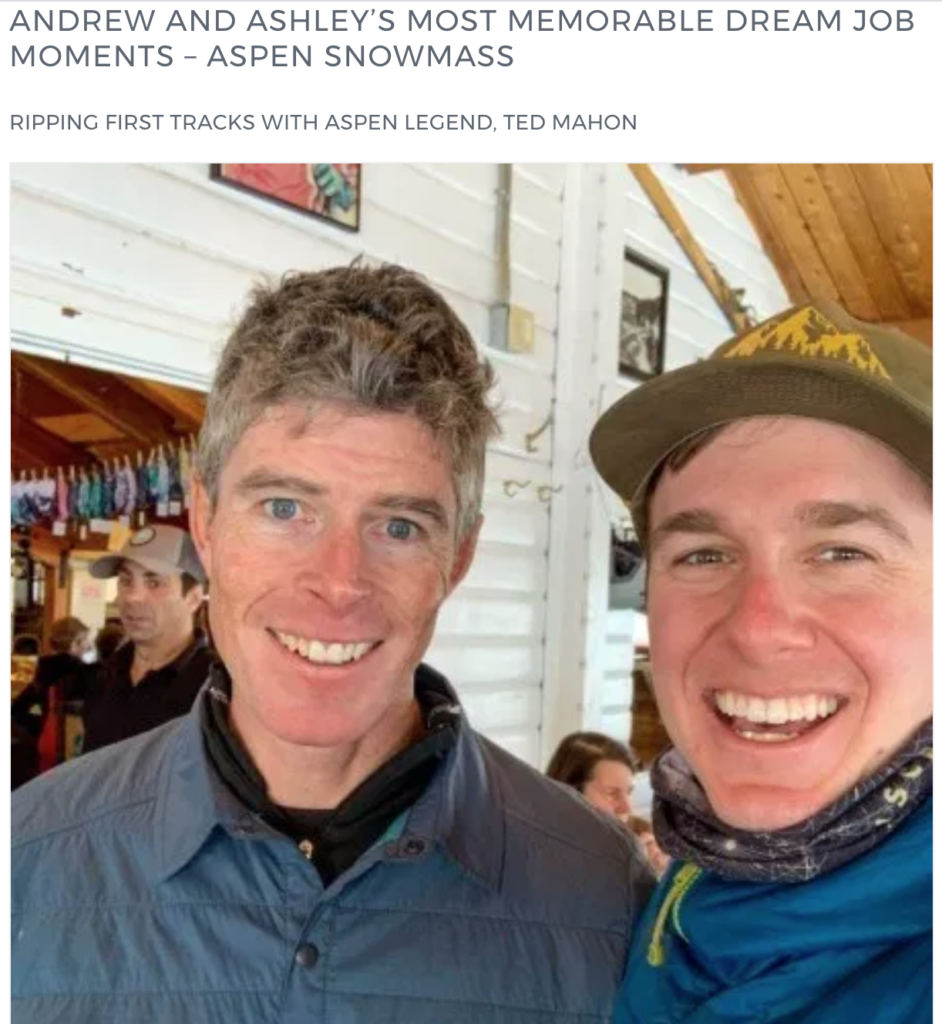 You can read the full online story here.