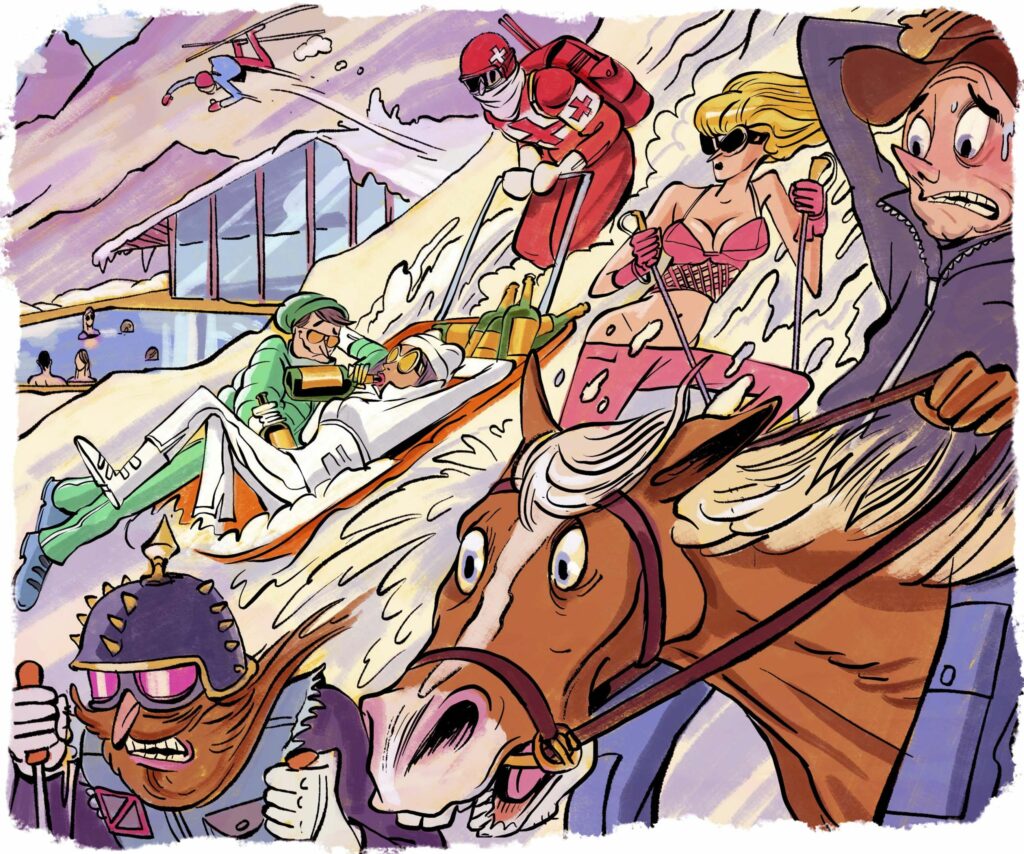 In the late 1800s, as gold miners moved through the Colorado Rockies, they came upon the would-be ski resort of Aspen, with Mount Sopris as its crown jewel. The land was rich, but also sacred to the indigenous Ute tribe, who cursed their visitors out of despair. Anyone who slept in the shadow of Mount Sopris would be doomed never to leave.
Today, Mount Sopris casts its shadow over a gold mine of a different kind: a tangle of 375 world-class lifts and pistes, frequented by an A-list crowd (Michelle Obama, Antonio Banderas, Paris Hilton, Mariah Carey) still unable to escape the destination's grip. Nobody appreciates that better than Aspen Mountain's 135 resident ski instructors—a coterie of Olympians, world-famous alpinists, and members of the National Alpine Team who comprise the Harvard of skiing.
"There's a fair bit of Darwinism at play at Aspen Mountain," says Andy Docken, general manager of the Aspen Mountain Ski & Snowboard School. To survive, instructors must adapt to their clients' complicated needs, both on and off the slopes.