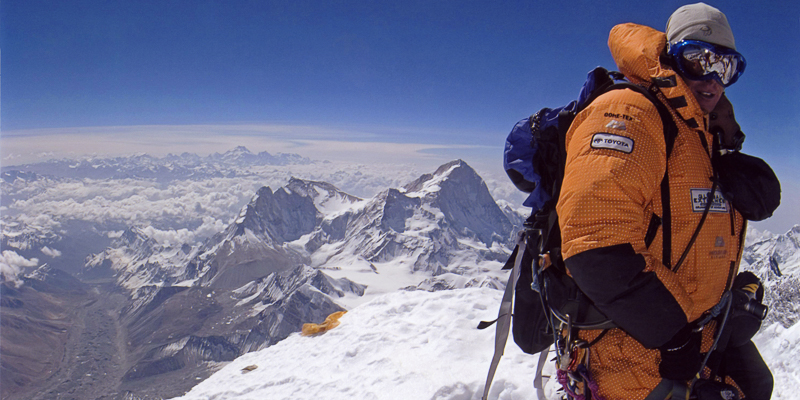 In May 2003 I summited Mount Everest. The circumstances were unique, I was a participant on an early reality TV show called Global Extremes. Long-story-short (and you can see the long story videos here) I made it to the 29,035 foot summit on May 30th.
Considering the date, there isn't much digital record of the climb on the interwebs these days, but a few archived news stories remain.
The local paper in Aspen covered it is a few stories, one of which I'll link to below.
Aspen resident Ted Mahon and Gunnison's Jesse Rickert summitted Mount Everest this morning, Tibet time, and were reportedly on the way down with teammates.
Mahon and Rickert, the two remaining finalists on the Global Extremes TV Everest Expedition, set out from Camp 4 on Everest's northeast ridge at 1:45 a.m., Tibet time, exactly 12 hours ahead of Aspen time, and reached the roof about 9:15 a.m., Tibet time.
Veteran New Zealander mountain guide Mark Whetu, originally a cameraman for the team, led the team out of its 27,200-foot camp, joined by Boulder's Mike Brown, another cameraman and two-time summitteer, and Jake Norton, a mountain guide/photographer for the team.