"Mahon on the Run" – the 2002 Leadville 100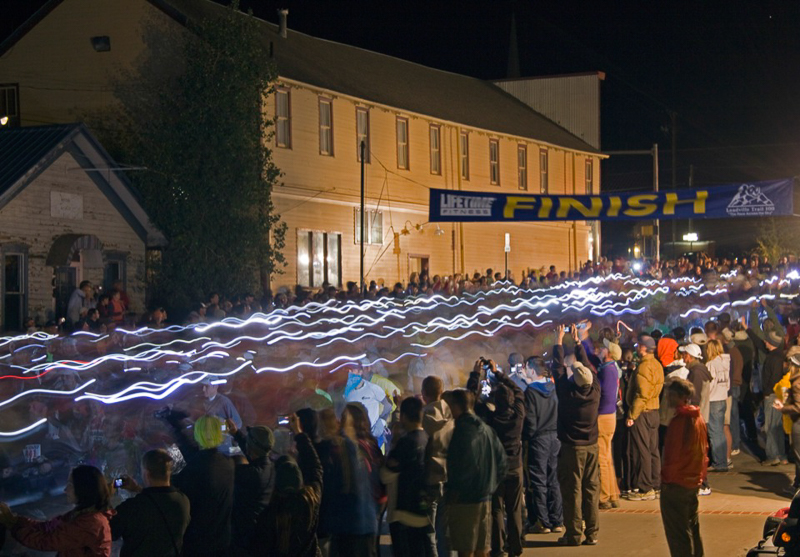 In 2002 my interest in trail running ultra marathons really spiked, and it was that summer that I ran my first 100 miler, in Leadville.
The race wasn't too noteworthy for me, it was a success if only for the fact that I finished. And as a footnote, I had to go to work that night waiting tables at a restaurant in Aspen.
Afterwards, my friend Tim Mutrie wrote a story about it for the Aspen Times, "Mahon on the Run"
"Aspen's Ted Mahon lives on a steady diet of marathons and mountains.
It came as no surprise then to hear he'd finished the Leadville 100 (mile) trail-running race over the weekend; it was only a matter of time that the "Race Across the Sky" made his summertime to-do list.
The shocking part, admittedly even for the 30-year-old Mahon (pronounced "man"), is that after finishing the footrace in 28 hours, 13 seconds at 8 a.m. Sunday, he punched in for his shift as a waiter at Cache Cache in Aspen eight hours later. Swapping running gear and Camelback for semiformal attire and wine glasses, Mahon hobbled through the shift, a modest eight-hour ordeal compared to the earlier epic, before finally laying to rest one super-ultra-marathon of a weekend."