Wrapping up our Centennial Ski Project in 2015 attracted a lot of attention. Here's one story we interviewed for in Powder Magazine afterwards.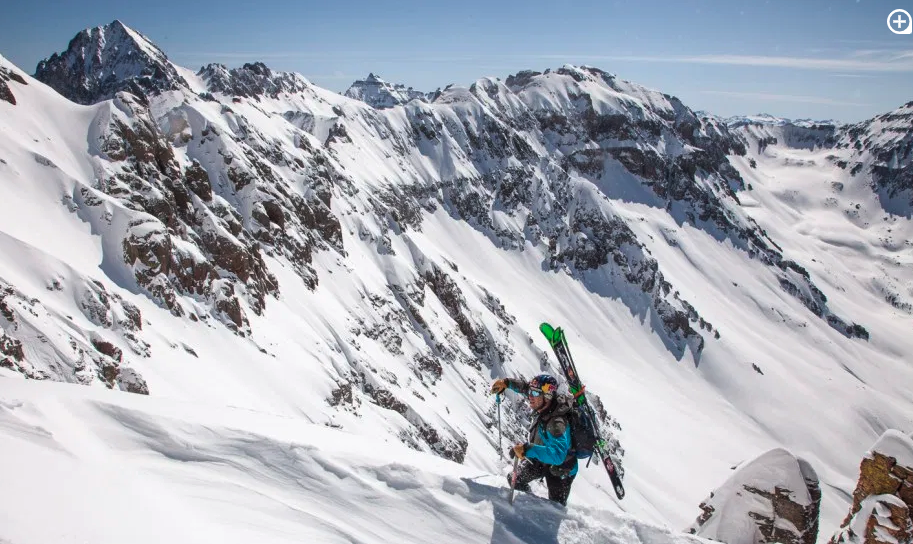 This spring, four peaks remained for Ted and Christy Mahon and Chris Davenport in their quest to ski the 100 highest mountains in Colorado. The trio had already bagged 96 peaks, and yet this May proved to be the most trying time in the multi-year process.
The odds were stacked against them. The group had previously attempted and failed to ski the four remaining peaks during the past two years, forcing them to revisit the objectives this spring. Due to a winter of low snowfall, this season did not look promising either. Still, luck was on their side, and the stars aligned this May. An unexpected late-season snowfall and brief windows of clear, favorable climbing weather allowed the necessary time for the group to check off the last peaks on their list.
Jagged Mountain served as the final peak and a formidable challenge. Situated high in the remote Weminuche Wilderness near Silverton, Jagged is the only centennial that requires third, fourth, and fifth class climbing. As Ted Mahon says, "It's often the case that you leave those that present the biggest challenges until the end, because it's just easier to do the other ones." Both Mahons had previously climbed all of the Centennials in the summer, finishing in 2006 and 2010, respectively. In fact, when Ted Mahon finished climbing the Centennials, Jagged served as his 100th summit on that list as well.
You can read the full story here.